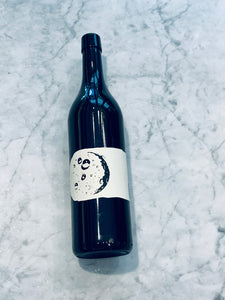 Domaine Piccard - Lavaux Daley-Lavaux Villette Grand Cru AOC 2020 750ml (11.5% ABV)
Regular price
Sale price
$58.00
---
Domaine Piccard is situated within the terraced vineyard of Lavaux, a wine region in the county of Vaud, Switzerland which has been a UNESCO World Heritage Site since 2007.  The estate overlooks the Lake Geneva basin and enjoys a breathtaking panorama.
For four generations, the Piccard family has been cultivating and living on this land.  Emile Piccard came to work as a winemaker on behalf of the original owners of the estate in the early 1900s.  Another century and three generations later, Jean-Christophe ensures the sustainability of this land, as did Robert and Michel before him.
More than an occupation, this important responsibility has become a real passion.  The wines of the estate have a vibrant and timeless character.  Timeless, like the work and the vineyard to which the life of each generation is intimately linked.
All the wines are genuine artisanal products and are vinified and matured in the cellar located under the estate house. The winemaker's philosophy is few interventions, but rigorous follow-up. Confidence in the natural mechanisms and virtues of the grapes is a valuable ally. Domaine Piccard believes that producing healthily, without the use of chemicals, is a noble goal. Above all, it is the only way to guarantee the long-term future of our health, and that of our Earth.
Chasselas harvested between the 28.09.20 and 01.10.2020 ~85°Oe / 0.8 Kg/m2
Sulphites added: 3mg/lt.

"a pure and powerful expression of Chasselas. Gorgeous weight with a golden color. Notes of nutmeg, fresh mint, and lots of orchard fruit combine with a lengthy stoney mineral and quenching finish." (F.G.)
region: La Vaux, Switzerland 
varietal: Chasselas 
style: aromatic white 
farming/cellar:  Demeter certified Biodynamic, hand harvested, aged in neutral French oak, barest addition of so2 only at bottling
pairing: raclette yummm