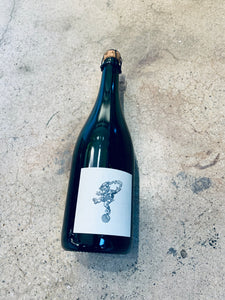 Forlorn Hope - Heinzelmann Traditional Method Sparkling Rorick Heritage Vineyard Sierra Foothills 2016 750ml (12.50% ABV)
Regular price
Sale price
$55.00
---
The folks behind Forlorn Hope Wines are all about the story of the underdog, the  longshots, the people/projects/ideas abandoned as not having a chance in the world. Taken from the Dutch 'verloren hoop', meaning 'lost troop', Forlorn Hope was the name given to the band of soldiers who volunteered to lead the charge directly into enemy defenses. The chance of success for the Forlorn Hope was always slim, but the glory and rewards granted to survivors ensured no shortage of applicants. "These bottles are our headlong rush into the breach. Rare creatures from the limestone slopes of Rorick Heritage Vineyard, these wines are our brave advance party, our pride and joy – our Forlorn Hope."
This bottle is such a find - not many left - basically it's vintage champagne (2016) from Picpoul grapes.  Really special stuff and I hope you love it.  Picpoul is a varietal that gets mass produced in the Languedoc region in France.  (We of course have a small production, organic one when we can get it by Julie Beaneu)  But never have I had a sparkling Picpoul and from Cali! Enjoy!
Picpoul was planted in the limestone soils of Rorick Heritage Vineyard in 2007. The depth, texture and complexity of this variety from the site continues to reveal itself.
Body, texture, minerality, nuance, it's got it all! High toned nose, crushed yellow flowers, sea spray, almond croissant, ginger, creamy mousse, bone dry finish. Savory, complex and one of a kind.
region: sierra foothills, california 
varietal: picpoul 
style: sparkling 
farming & cellar:  organic since 2013 - At an elevation of 2000′, it is situated on limestone soils beneath a top layer of schist. The alpine growing season combined with limestone soils leave an indelible mark on the wines grown at RHV: beautiful aromatics, textural presence, and bright natural acidity are all hallmarks of the site.
The Picpoul at Rorick Heritage Vineyard is among the last fruit to be picked every year; we typically see sugars reach our sparkling target level of ~19º Brix at the beginning of October. The fruit was hand picked and whole cluster pressed; primary fermentation was undertaken in neutral 227L barrique. The base wine went to bottle en tirage in June 2017 and was disgorged at the end of July 2019 with zero dosage."
pairing: