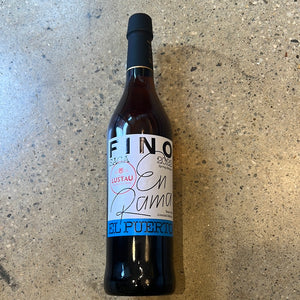 Emilio Lustau - Fino del Puerto de Santa Maria 'En Rama' Jerez DO [Saca de Primavera 2022] 500ml (15% ABV)
Regular price
Sale price
$37.00
---
Emilio Lustau SA was founded in 1896 by Don José Ruiz-Berdejo. In the beginning, Lustau was essentially an Almacenista, a modest estate with small holdings that sold most of its wine to large exporting Bodegas. It was not until the 1950s that Lustau became Emilio Lustau SA, and it joined the prestigious ranks of a select group of exporters of Sherry. In the early 1980s, Emilio Lustau SA, then under the management of the late Rafael Balao, became one of the most innovative companies in Jerez, launching the "Almacenista" line and creating the distinctive bottle that we know today. Lustau is now widely considered one of the finest producers of Sherry, with their Almacenista line breaking new ground in hand-crafted, boutique wines. These Sherries, drawing on rare and marvelous wines held by small producers, are some of the finest Sherries made today.
The coastal town of El Puerto de Santa María enjoys mild weather all year round. This has a crucial influence on the Fino aged therein since the flor grows in ideal environmental conditions. This Fino, selected for its typicity and genuineness, is aged under "flor" in American oak casks for an average of five years and bottled without any treatment.

selected from two boots (barrels) of a total of 347, the most refined and elegant being selected. The wine is neither stabilised nor filtered before being bottled, coming straight from the cask (hence the term 'en rama'), preserving its qualities.
salty sea breeze, toasted almonds, nougat, smoky wood, hay, coconut, petrol, dry, tangy, yeasty, clean & fresh
region: andalucia, jerez, spain 

style : dry sherry
farming & cellar: 
aged under "flor" in American oak casks for five years and bottled without any treatment, unfiltered
pairing: 
garlic-y shrimp and langostinos, tapas, salt & vinegar potato chips