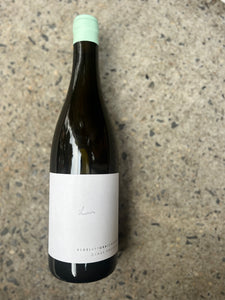 Claus Preisinger - Erdeluftgrasundreben Weinland Gruner Veltliner 2020 (11.5% ABV)
Regular price
Sale price
$80.00
---
A surfer at heart, Claus Preisinger has been making wine on the north shore of Lake Neusiedl in the Burgenland town of Gols since 2002. He converted the vineyards and winery to biodynamic production in 2006, and is Respekt Biodyn certified.
He ages many of his wines in amphora rather than wooden barrels, which he views as a conscious step back, a reduction to the essential - the grape and the soil. Reduction, minimalism and a free spirit are the guiding themes of Claus Preisinger.
This superb Gruner Veltliner is coming from a privileged site on the Edelgraben Escarpment, a location of note by the Austrian government. ErDELuftGRAsundreBEN means "Earth, Air, Grass and Vines" as his way of identifying the soul of the wine and also placing the vineyard site on the label without having to conform to the Austrian governments rules for the AVA. (rules more controlling than he wants his wine to be)
38 year old vines, vineyard/village name: Purbach am Leithaberg, limestone and slate soil, south/southwest exposure, 
Perhaps the most elegant representations of Gruner are treated with the most care, and this Gruner is no different. Expect aromatics of roasted green apples and ripe pears, the wine opens with the savory gun flint minerality notes in the beginning, black pepper, herbs, slight salt and tang, and continues to open up into stone fruit aromatics, prepared fruit preserves, soft tannins and silty soils throughout. A gem to drink, and a shock to most wine drinkers as to what Gruner can be. Does not show the month of skin contact, very clean and complex and will appeal to people who don't normally like orange wines.
region: : Leithaberg, Burgenland, Austria 

varietal: Gruner Veltliner
style: white
farming/cellar: organic, Certified Biodynamic, destemmed, ambient yeast, 100% pressed into 1000L amphora, 1 month on skins, aged 8 months year on lees no battonage, malo occurred, Bottled unfiltered/unfined no SO2 at bottling.
pairing:  glaze duck with kohlrabi gratin and blackberries